After nearly two years bringing #LibertyFromPants to Southern California and beyond, Off Kilter Kilts is happy to announce that we're getting our own tartan!
...Maybe.
Here's the deal: we need to pre-sell about 20% of the minimum order before we can get the tartan woven. That translates into about 200 yards (double-wide), or about 100 Sport Kilts (a large Sport Kilt uses about four yards of single-wide tartan). You'll find links to the products below, along with the yardage that your order contributes to the pre-sale total. We'll update this page and social media regularly with the total yardage we've reached, and let you know when we've hit our goal and when the kilts will be delivered.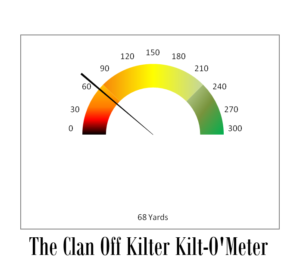 Time is of the essence! If we can hit the mark before the end of August, we can get the tartan ordered with Sport Kilt's next order. If we miss that date, they won't be ordering for another 4-6 months, which would mean a Spring '18 delivery date.
BONUS: Through 8/31/17, order $150 of Clan Off Kilter tartan or Raven Shield merchandise and receive 5% off your order. (Coupon automatically applies, one per customer.)
What happens if we don't reach the mark? We really don't want to think like that, but we'll come to a mutually agreeable solution (either another tartan from Sport Kilt or credit at the store or something similar).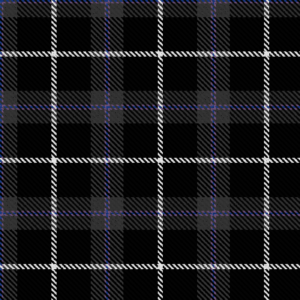 Or click the links below to place your order for Clan Off Kilter tartan items:
Adult Kilts (Men's, Women's, Mini, Ultra Mini, Lace)
Small: 1.5 yards
Medium: 2 yards
Large: 2 yards
Extra Large: 2.5 yards
XX Large: 3 yards
Great Kilt: 5 yards
Kids Kilts
Baby: .5 yard
Toddler: .5 yard
Youth: 1 yard
Young Lad/Lass: 1 yard
Accessories
Flashes: .12 yards
Fly Plaid: 1 yard
Sash: .75 yards
Neck Tie: .12 yards
Bow Tie: .16 yards
Noggin Wrap: .16 yards
Ruana: 2 yards
Child's Flashes: .12 yards
Material
Don't see a product you're looking for? Have other questions? Call (626-817-9999) or message us!